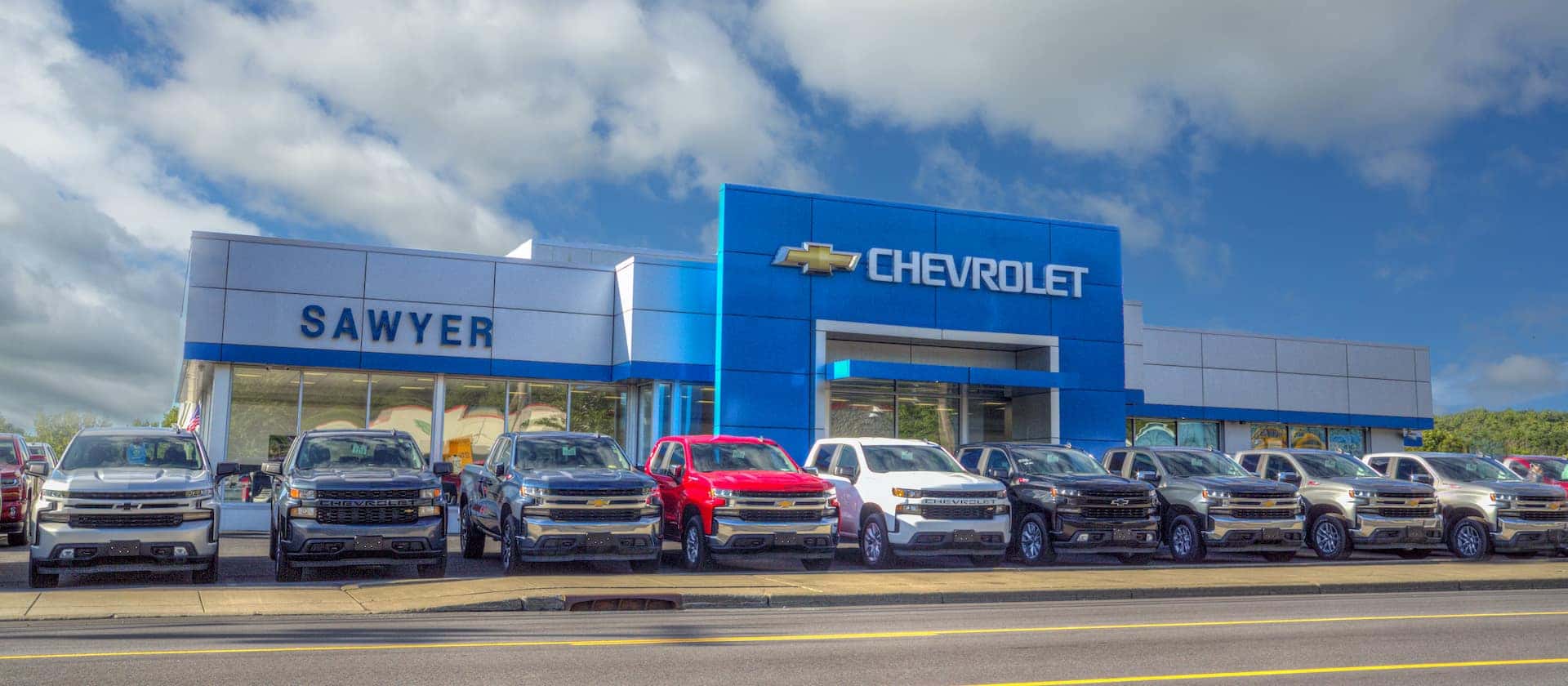 Welcome to Sawyer Chevrolet, Inc.
Thank You for Choosing Sawyer Chevrolet, Inc.
My name is Larry Siracusano, owner of Sawyer Chevrolet, Inc. in Catskill, NY. With over 24 years of doing business here I can gladly say, our customers and community are the best!
I want to thank you for considering us for your automotive needs. We sell new, exciting Chevrolet as well as a wide-range of pre-owned cars, trucks and SUV's. Our experienced and professional team will be more than happy to assist you. Click on the vehicle tab to browse our entire new and pre-owned vehicle inventory. If you have any questions submit a contact form by clicking the contact tab. Stop in to visit and test drive your next new vehicle with one of our knowledgeable salesmen about vehicle loan and leasing options. To request automotive parts, repairs and service appointments use our service tab or call the number on the top of our page to speak with our experienced parts and service advisors.
Other than assisting our customers with their automotive needs we are devoted to giving back to our community. From fundraisers, Christmas festivals, special giveaways and participating in community events – that's what it is all about for me as well as my team.
I know you have many choices where to purchase your next vehicle. I also know that you may have some reservations about buying a car. Let me assure you that you will have a first class, family-like experience with us at Sawyer Chevrolet, Inc..
Check out our Chevrolet Research to begin choosing your perfect vehicle!
Mon - Fri

8:30 AM - 7:00 PM




Sat

8:30 AM - 5:00 PM




Sun

11:00 AM - 2:30 PM



Mon, Wed, Fri

8:00 AM - 5:30 PM




Tue, Thu

8:00 AM - 6:30 PM




Sat - Sun

Closed
Mon, Wed, Fri

8:00 AM - 5:30 PM




Tue, Thu

8:00 AM - 6:30 PM




Sat - Sun

Closed